As the name suggests, mortgage modification is a process that involves changing the original terms of a mortgage contract. Now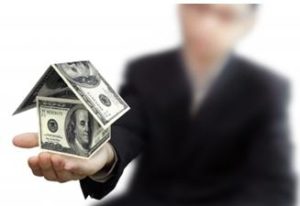 that large banking companies have entered into national mortgage modification settlements with the Department of Justice and states' attorneys general, mortgage modification is one of the viable solutions available to homeowners who have fallen behind on their mortgage payments.
For several years now, mortgage modifications were a long and arduous process, often proving impossible for homeowners. Moreover, many mortgage modification companies would scam homeowners. Long phone calls, hours of faxing papers, and sending thousands of dollarsto these mortgage and mortgage modification companies would only result in homeowners losing everything.
William D. Schroeder, Jr. Attorney at Law's law firm has been continually successful in obtaining mortgage modifications for homeowners. Whether clients are looking for a bankruptcy attorney or a personal injury lawyer, Philadelphia, Montgomery, Bucks, Berks, and Chester county individuals, families, and small businesses have access to a wide range of legal services from William D. Schroeder, Jr. Attorney at Law's legal firm. These include, debt negotiation, bankruptcy, divorce, family law, DUI, wills, powers of attorney, estates, criminal defense, and, last but not least, mortgage modification.
The Mortgage Modification Process
Homeowners who have missed mortgage payments, are in mortgage foreclosure, or are facing a sheriff sale are good candidates for mortgage modification services and should consider contacting a bankruptcy attorney. Philadelphia clients, no matter what state of foreclosure they are currently in, can benefit from the mortgage modification services offered at William D. Schroeder, Jr. Attorney at Law. There are three major steps that clients who are considering mortgage modification should follow:
1. Collect Financial Information
The first thing that homeowners need to do to begin the process of mortgage modification is collect all relevant financial information. This includes the homeowner's current household income as well as a list of major expenses. The only way to determine the best modification to a mortgage is to compare how much the household is making with how much it is spending.

2. Collect Mortgage Information

In addition to financial information, mortgage statements are also important in the mortgage modification process because they have a unique loan number on them. Additionally, when compared with financial information, a mortgage statement will give evidence to the fact that the homeowner may not be able to realistically pay off their mortgages with the current set terms.
3. Contact the Professionals
Once both of these important pieces of information are collected, clients should
contact a bankruptcy attorney. Philadelphia homeowners can trust William D. Schroeder, Jr. Attorney at Law to successfully help them with their mortgage modifications based on their recent track record of accomplishment in this area. By comparing a homeowner's financial and mortgage information, lawyers will be able to aid clients by providing them with a reasonable mortgage modification as well as help them to eliminate other debt.
…
Instead of being frustrated with faxes, telephone waiting, and unresponsive mortgage company employees, homeowners should consider contacting a law firm with a proven track record of overcoming the obstacles associated with mortgage modification and offering success.
Whether homeowners are looking for a bankruptcy attorney or a personal injury lawyer, Philadelphia residents can depend on William D. Schroeder, Jr. Attorney at Law to offer professional, courteous, and confidential legal services for all of their clients.
To learn more about the full legal services offered at William D. Schroeder, Jr. Attorney at Law, explore the website at https://www.jrlaw.org/ or contact:

William D. Schroeder, Jr. Attorney at Law
262A Bethlehem Pike, Suite 102
Colmar, PA, 18915
Ph. 215.822.2728
Images: http://www.freedigitalphotos.net/